Lok Prasar Prakalpa gives fresh lease of life to 'Khan Pala Gaan'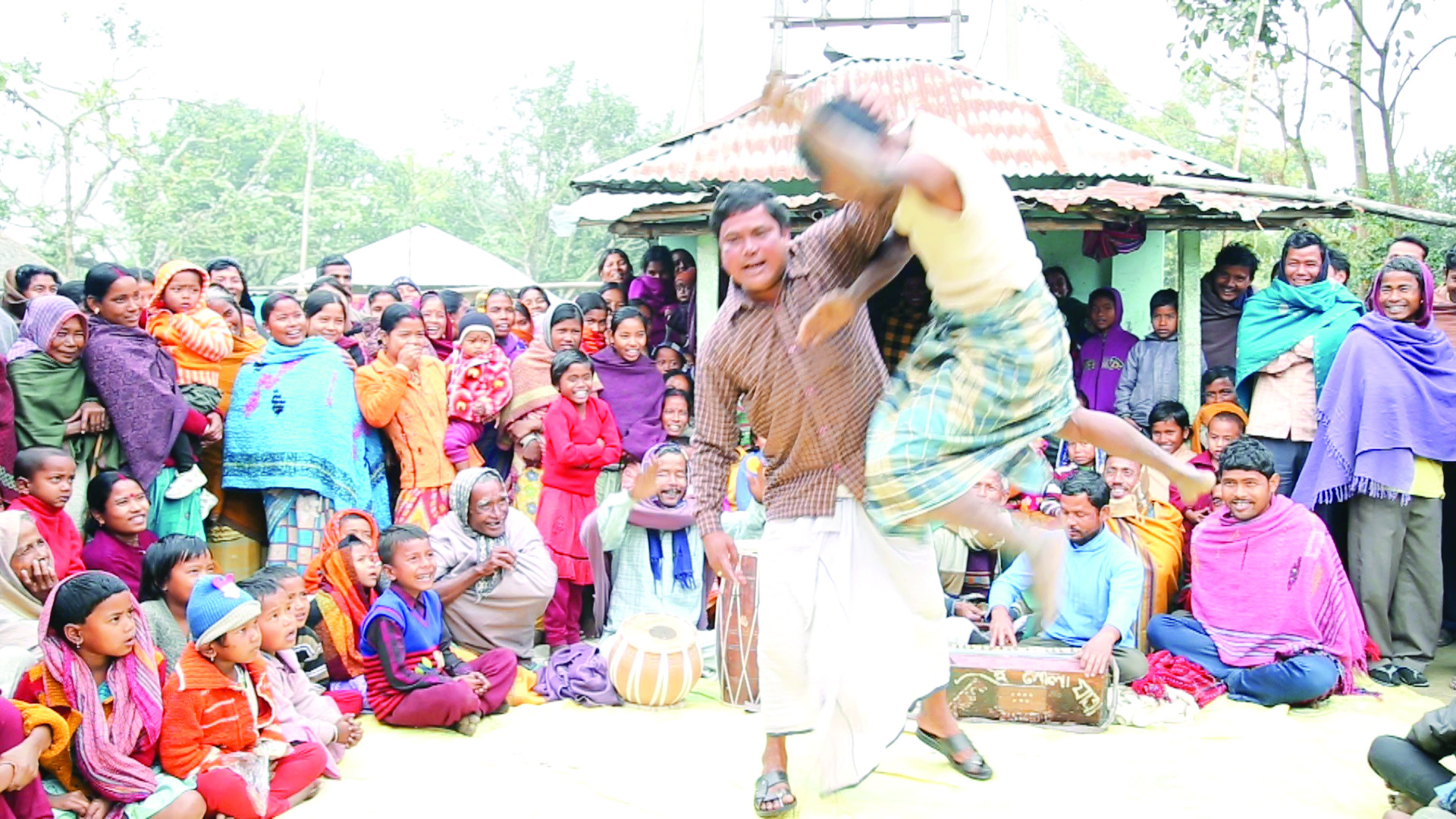 BALURGHAT: 'Khan Pala Gaan', a dying folk art form of South Dinajpur district gets a fresh breather of life, thanks to the Lok Prasar Prakalpa of the Bengal Government.

The 'Khan Pala Gaan' is a traditional satirical folk drama of the Rajbanshi community of South Dinajpur covering mainly Kushmandi, Harirampur and Banshihari blocks. In the 'Khan Pala Gaan', the musical folk drama is interlaced with elements of theatre, song and dance. It is a community performance form that at times been considered 'low culture' in the mainstream discourse of theatre.
Rajesh Kumar Mondal, District Information and Cultural Officer (DICO) of South Dinajpur, said: "Under this unique project entitled Lok Prasar Prakalpa which was launched by Chief Minister Mamata Banerjee, the Khan artistes of this district between the age of 18 to 60 years receive Rs 1000 per month as Retainer fee. Senior Khan artistes who are above 60 receive Rs 1000 per month as pension. Apart from this, the active performances receive Rs 1000 as performance fee per programme." Around 150 'Khan Pala Gaan' artistes of this district have already been included under this scheme.
This project has not only provided financial stability to the artistes of the district but also it has revived the traditional folk art forms of these performers.
"The artistes have now being invited to different State-run programmes including Duare Sarkar (Government at Doorsteps), Bangla Moder Garbo, Banasrijan Prakalpa, Safe Drive Save Life project and many more so that their scopes for earning money can be increased," added Mondal.
Sourav Roy, a renowned Khan performer of Kushmandi block received Sangeet Samman Award from the State government for the development of 'Khan Pala Gaan', acting and reservation in 2020. "The award has inspired me to perform even better in future," he said.
"We have Zilla Lok Sanskriti O Adivasi Sanskriti O Yatra Utsab in Kumarganj block from February 3 for three days. In the programme, the Khan Paala Gaan performers will be invited to perform. At present they are not only entertainers but now they spread social awareness messages and intimate people about different state-run schemes and projects," he said.