Mamata-Abhishek joint rally in mass outreach campaign at Salboni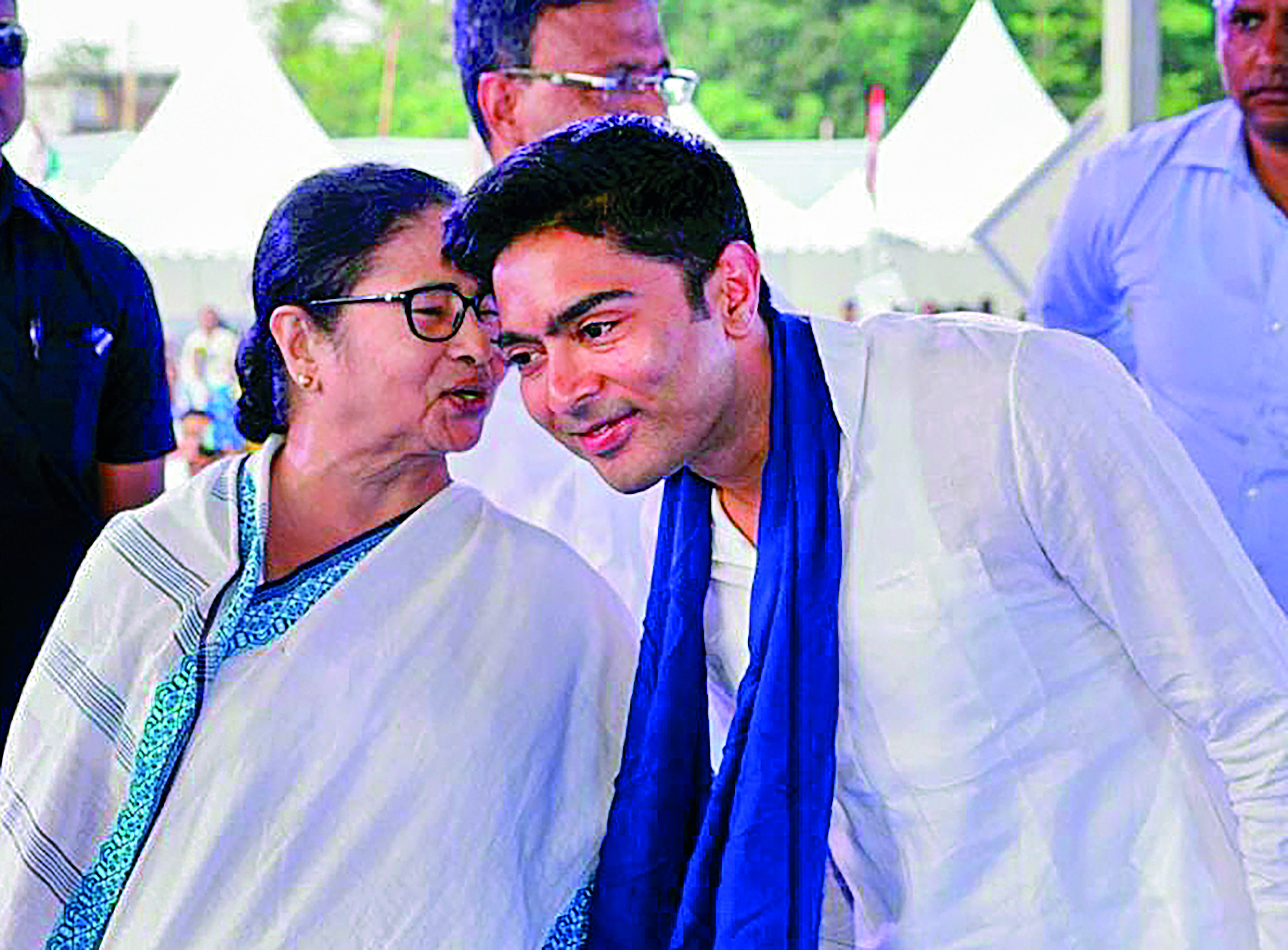 Kolkata: Trinamool Congress supremo Mamata Banerjee is expected to join "Trinamool-e-naba-jowar" campaign alongside her party's national general secretary Abhishek Banerjee in West Midnapore's Salboni on Saturday.

This is for the second time that both leaders will be attending a joint rally organised on a platform under "Trinamool-e-naba-jowar". Earlier, they had jointly held the "Trinamool-e-naba-jowar" campaign in Malda. Abhishek will reach Salboni on Saturday.
According to sources, Mamata Banerjee is supposed to attend the campaign after visiting the family members of those who were killed in an explosion that occurred at an illegal firecracker unit in East Midnapore's Egra. She may hand over cheques of Rs 2.5 lakh to each family as compensation. Around 12 people died in the incident.
Soon after the incident, the Chief Minister announced a compensation of Rs 2.5 lakh each to the next of kin of the deceased and Rs 1 lakh for those injured. Mamata may stay at Circuit House on Saturday night and is likely to return to Kolkata on Sunday.
A senior Trinamool Congress leader from the district said Mamata will be attending the rally in Salboni after visiting Egra. However, it is not confirmed yet whether she will distribute cheques to the family members of those killed in the explosion. The District Magistrate and the police Superintendent on Thursday visited Salboni stadium to take stock of the preparedness.
Mamata joined Abhishek at the mass outreach programme at a grand show in Malda's English Bazar on May 4. The national general secretary has embarked on the Jana Sanjog Yatra for two months and is presently in the South Bengal region taking part in various programmes to connect with the locals at the grassroots level to strengthen the party's organisation across the region. Sanjog Yatra, along with the Grambanglar Motamot programme, is a part of Bengal's ruling party initiative, Trinamool-e-Naba-Jowar, to try and galvanise the party's support base ahead of the rural polls this year.