'Jamai Sasthi': Sweet replicas of fruits rule the roost in Siliguri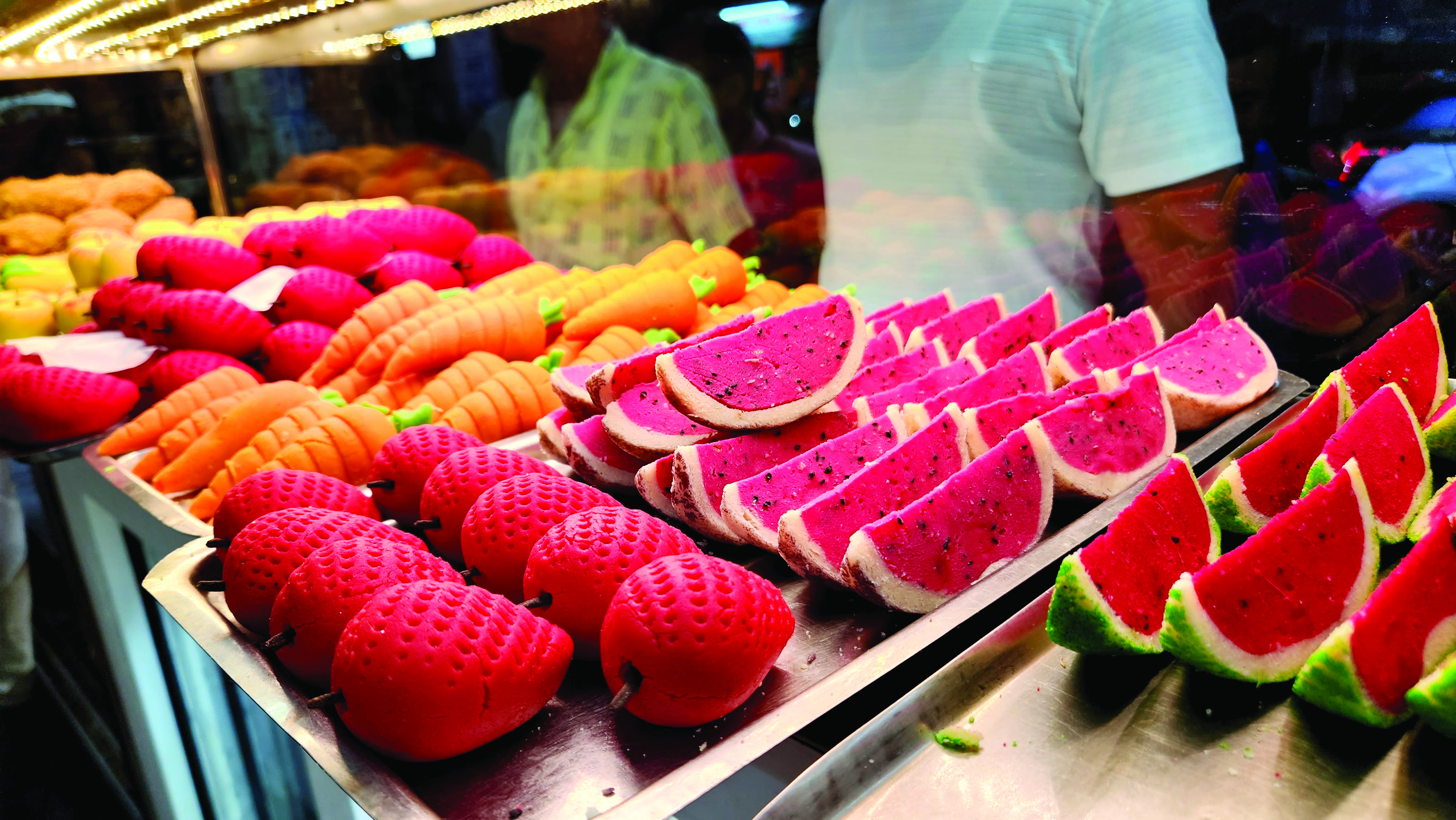 siliguri: This 'Jamai Sasthi', a sweet shop in Siliguri has introduced sweets in the shape of a variety of fruits. These sweets have become an instant hit and flew off the shelves on the day of Jamai Sashti on Thursday.

Jamai Sasthi, is one of the special days commemorated to cherish the warm relationship shared by a mother-in-law with her son-in-law. The day is marked by exchange of gifts and an elaborate spread with both fruits and sweets forming an integral part of the commemoration.
Tapan Ghosh, the owner of the shop said: "We try to bring out special sweets to mark every occasion. Fruits are one of the important parts of the Jamai Sasthi festival. So we decided to make these sweets in the shape of fruits. These are in high demand. Many people have been buying these sweets since Wednesday before they are sold off." The shop located near Ashighar More, near Siliguri did brisk business on Thursday.
The shop had sweets resembling mango, kiwi, watermelon, banana, strawberry, carrot, apple, Ice cream, jackfruit and even in the shape of sliced eggs. They also have mango flavoured Rosogolla. All these items have been made only for Jamai Sasthi. The price ranges from Rs 15 to Rs 40. They make these sweets in their own factories. About 16 workers have been engaged in the manufacture of these special sweets.
Rita Acharya, a customer said, "I used to see such sweets in Kolkata, not in Siliguri. We are happy that we are also getting these sweets here. It doubles the joy of the occasion."
The sweets have been made of 'Kheer' (reduced milk.) Jelly, fruit colours, fruit flavours have been added to make them look and taste like the fruits.