Growers in Malda hopeful of bumper lichi yield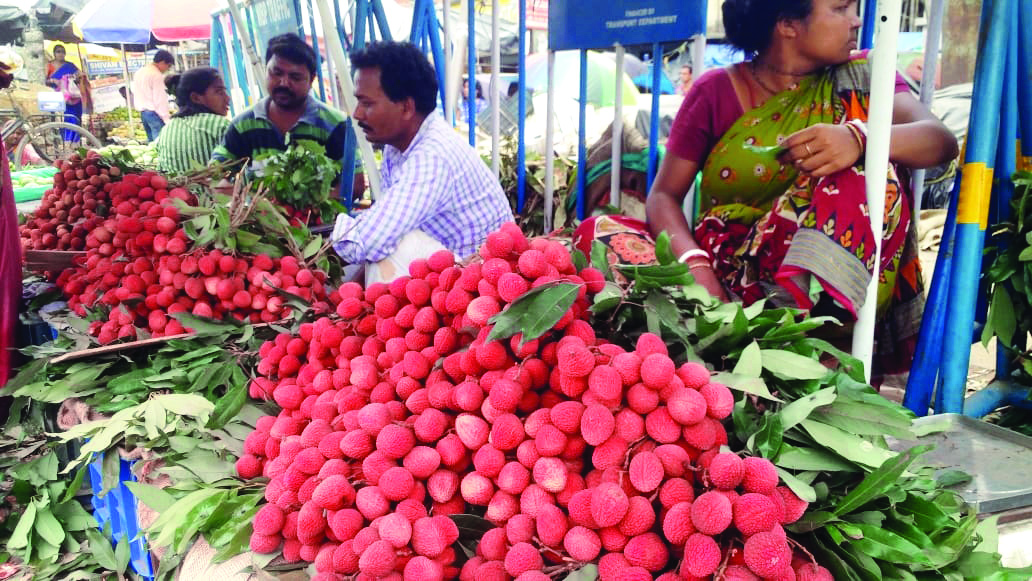 MALDA: Amid favourable weather conditions, the Malda district horticulture department is hopeful of a bumper yield of Lichis this year.

Both mango and lichi trees flower almost at the same time. A shorter period of colder days during the winter in Malda has brought hope of a good produce for both the fruits.
Adding to this, the western wind that has started blowing over the district is a big help for the pollination of the litchi flowers resulting in a solid yield. Yield of about 15 thousand metric tonnes of lichis is expected if the weather remains favourable. Samanta Layek, Deputy Director of District Horticulture department, said: "The weather is excellent for lichi in Malda now. The gradual increase in temperature has ignited the hope for high yields of the fruits. The wind is also contributing to this." As lichi is very sensitive to weather conditions, it remains difficult to assess the production in advance. However, the prevailing weather is the perfect prescription for a bumper yield of litchi in Malda and has brought smiles on the faces of the growers.
"On Friday we had light rains. This will also help. We are expecting a bumper yield if the weather continues to be favourable" stated Safiqul Alam who has orchards in Sujapur, Kaliachak, Malda.
The three blocks of Kaliachak, Kaliachak 1, 2 and 3 produce almost sixty percent of the total yield of litchis in Malda. Ratua 1 is the next major producer of this fruit. The Bombai variety is the favourite variety for its big size, bright red colour and sweetness. The other one is the local variety which is smaller in size but has a good market share.
The Horticulture department officials and the lichi growers are now looking forward to the weather and praying that it remains favourable in the coming days.