Egra blast: CM hands over ex-gratia of Rs 2.5L to the next of kin of each victim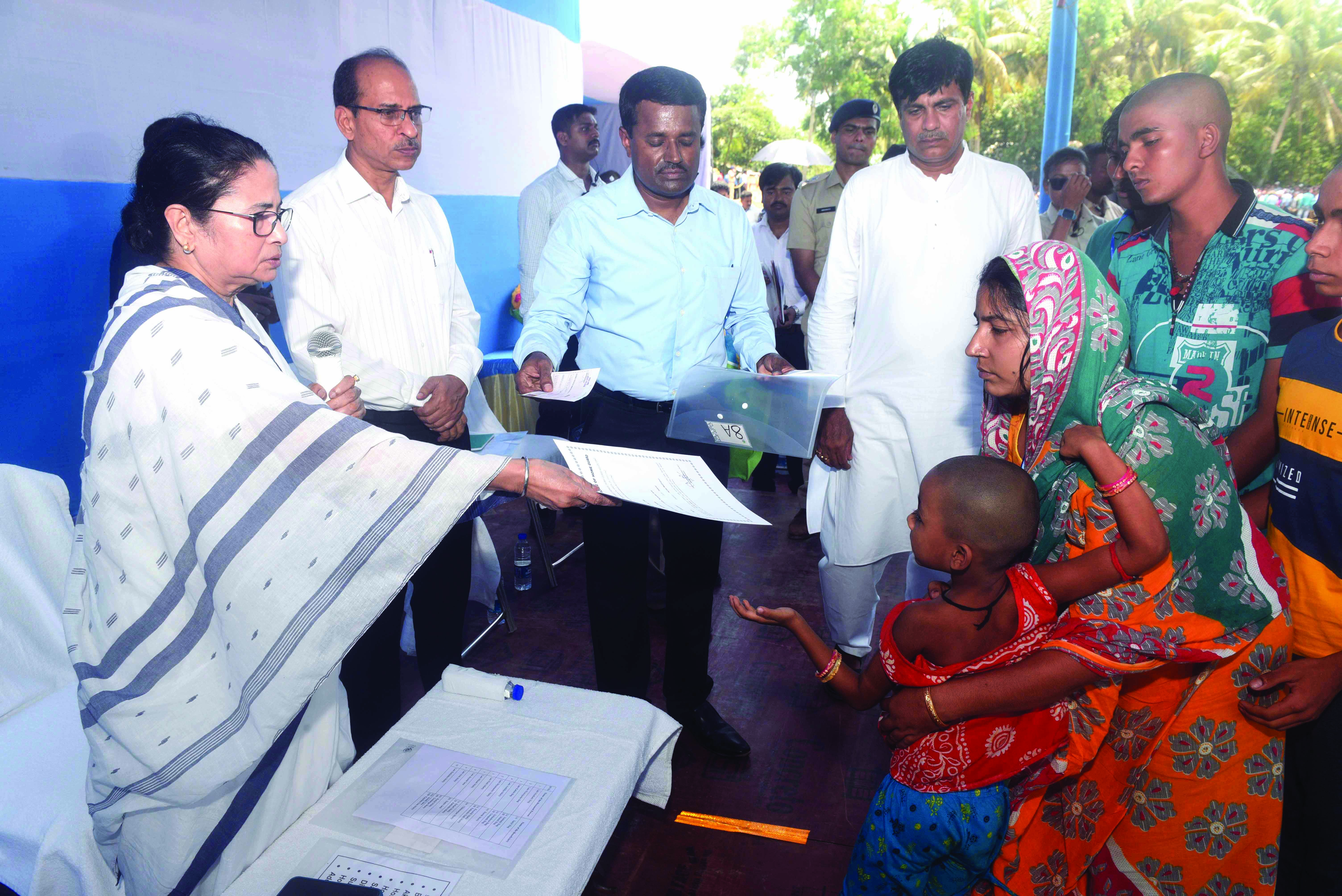 kolkata: Chief Minister Mamata Banerjee on Saturday met the families who had been affected by the blast at an illegal firecracker factory at Egra in East Midnapore. She handed over an ex-gratia of Rs 2.5 lakh to the next of kin of each victim of the blast and appointment letter of home guard jobs to one member from each of the families who lost their near and dear ones in the unfortunate incident.

The blast had claimed at least 11 lives and left several others injured on May 16.
She maintained that two members from the family which owned the illegal firecracker factory have been arrested and urged the villagers to keep the local police informed in case they find any other illegal fireworks units operational. The owner of the illegal firecracker manufacturing unit Krishnapada Bag, alias Bhanu Bagh, where the blast took place was traced by the police at a hospital in Odisha and was detained. However, he succumbed to burn injuries sustained in the blast. The state CID (Criminal Investigation Department) is investigating the case.
Banerjee also asked the district administration to hand over a compensation cheque of Rs 2 lakh each to the family members who have lost their near and dear ones in lightning strike. She was accompanied by state Chief Secretary HK Dwivedi, state Fisheries minister Biplab Roychowdhury, state Correctional Administration minister Akhik Giri and senior officials of the district administration, including DM Purnendu Maji.
"GoWB will take appropriate action to avoid such incidents in the future by prioritizing the production of green crackers. For the safety of all and a sustainable environment, we shall take the necessary steps. May the blessings of the Almighty be with us at all times," Banerjee wrote on her Facebook page soon after handing over the assistance to the victims' family members.