Darjeeling zoo to get pair of Siberian tigers, red pandas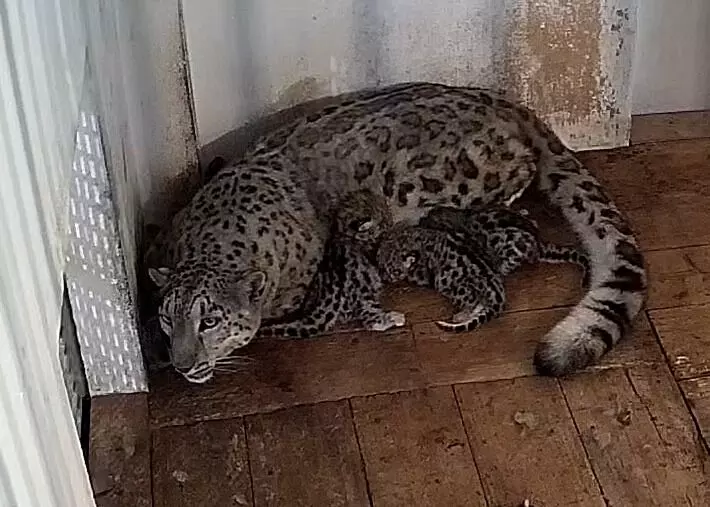 Darjeeling : It has been years that Siberian tigers have paced the enclosures of The Padmaja Naidu Himalayan Zoological Park (Pnhzp,) popularly known as the Darjeeling zoo. However this is set to change. The Pnhzp has initiated the process of getting a pair of Siberian tiger and red pandas from foreign zoos. There is another reason to cheer for this zoo too, 5 snow leopards have been born in the past one month and are in the best of health and spirits.

Earlier the Pnhzp used to have Siberian tigers. However it has been years since the last of the tigers died of old age and since then the zoo has been devoid of Siberian tigers. Basavaraj Holeyachi, Director, Pnhzp talking to the Millennium Post stated: "Process is on to get a pair of Siberian tigers from the Cyprus zoo. Along with this we are also trying to get a pair of red pandas from the Netherlands in order to introduce fresh bloodlines in our conservation breeding programme for red pandas."
Founded in 1958, the Pnhzp was adjudged the best zoo in the country across all categories in September 2022. The Pnhzp is successfully engaged in the conservation breeding of 10 endangered species including Red Panda, Snow Leopard, Blue Sheep, Himalayan Tahr, Himalayan Wolf, Salamander, Monal, Blood Pheasants, Satire Tragopan and Grey Peacock Pheasant.
Under the conservation breeding of endangered red pandas, at present the zoo has 9 male and 16 female red pandas. The Pnhzp is the coordinating zoo for the conservation breeding of red pandas.
"Last month 5 cubs were born in captivity to two female snow leopards at Tobgaydanra non display conservation breeding centre. The cubs along with the mothers were kept in isolation under close observation. They are a month old and are in the best of health and spirit" stated the Director.
One male and one female were born to Rare, fathered by Mayur on April 15. One male and two females were born to Morning, fathered by Namka.
At present there are 14 snow leopards at the Pnhzp including 6 males and 8 females.