CP pays tribute to Vinod Mehta & Mokhtar Ali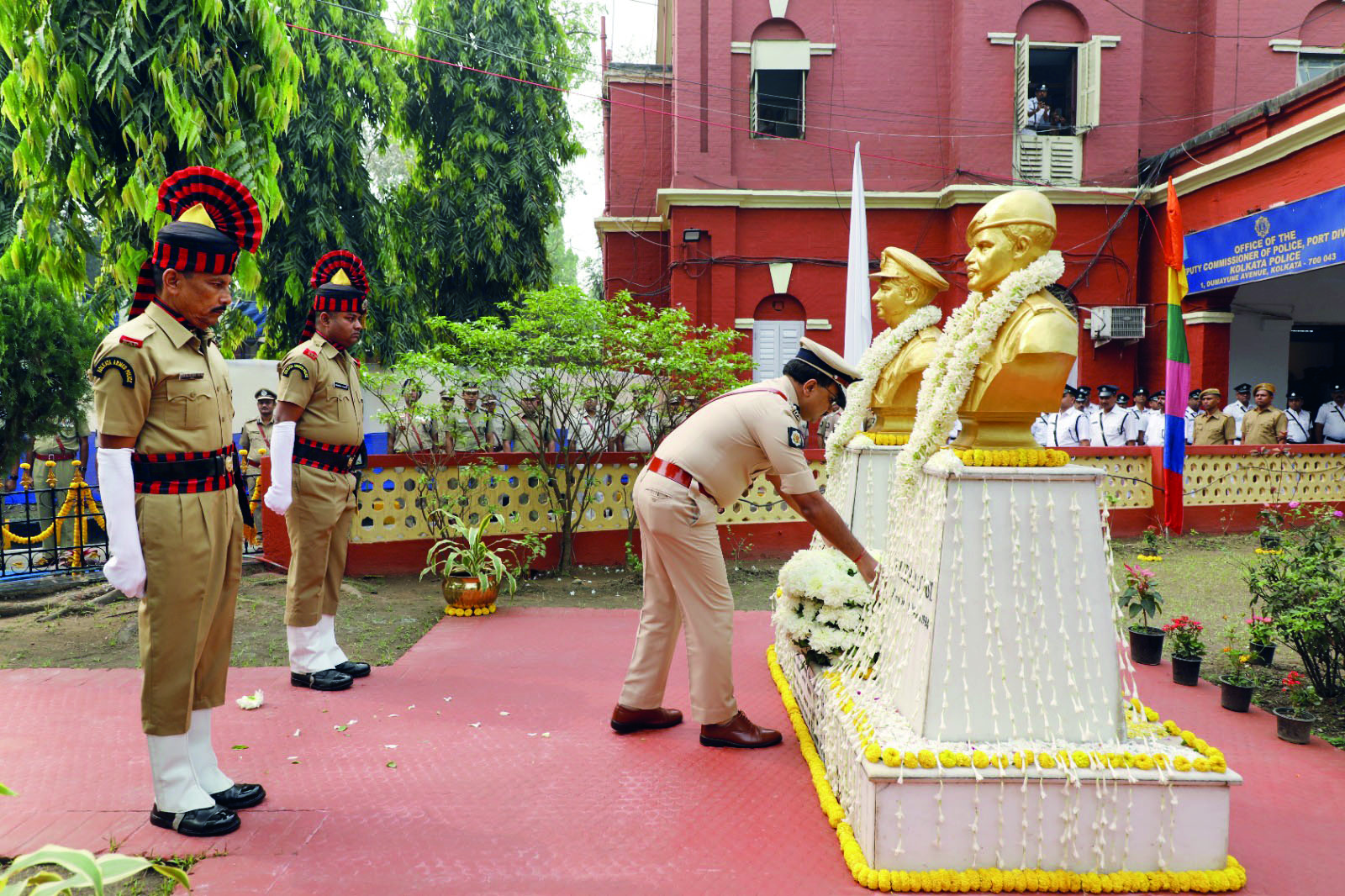 Kolkata: Vineet Kumar Goyal, Commissioner of Police (CP) Kolkata on Saturday paid tribute to Vinod Mehta and Mokhtar Ali at a special ceremony organised at the office of the Deputy Commissioner of Police (Port).

The gruesome murder of the then 35-year-old Deputy Commissioner of Police of Port Division had left a deep mark on the rank and file.
His bodyguard, constable Mokhtar Ali, was also killed. The incident took place on March 18, 1984.
According to Kolkata Police's social media post, they were "brutally murdered" by miscreants in the port area as they tried to defuse the law and order situation. Every year, in the presence of their family members, this special ceremony is conducted.
Apart from Goyal, many senior officers were also present to pay their tributes to the deceased officers. Goyal on Saturday placed a wreath on the bust of Mehta and Ali at the premises of the office of the Deputy Commissioner of Police (Port).
Their busts were decorated with flowers and garland. Mehta's wife, Veena Mehta and family members of Ali were also present at the event.
Mehta, along with Ali, had entered a narrow lane in the Garden Reach area, where he was repeatedly stabbed to death. He was known for his daring attitude and his tough stand against all sorts of illegal activities in the port area.
It may be recalled that the police had initiated a crackdown and arrested 40 people in this connection.
After interrogating them, the police came to know about Idris Ali as the prime accused of the murder. Idris was arrested. He died in police custody in a lockup, at the city police's headquarters at Lalbazar.