Construction of 3 diaphragm walls of Michael Nagar Metro Station on National Highway-12 completed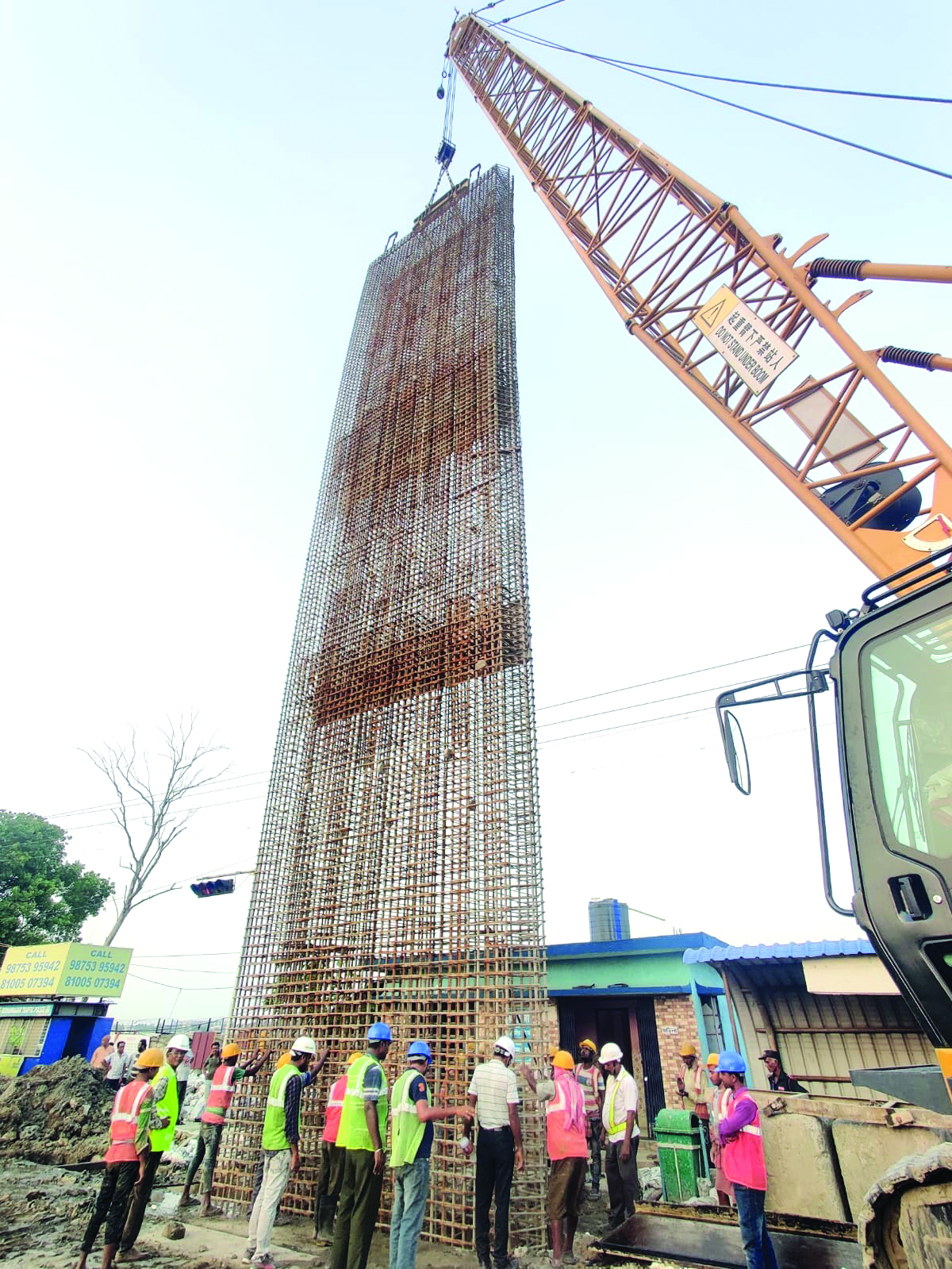 kolkata: Metro Railway completed the construction work of three diaphragm walls of Michael Nagar Metro station on National Highway-12, which is part of Noapara-Barasat via Biman Bandar Metro corridor.

The construction of these walls was completed on May 23. The work started on May 19. The diaphragm walls of 24.8 MT cages were lowered at the busy Bankra intersection of National Highway-12. "Construction work of this diaphragm wall cages having length of 26.125 metre, width of 5 metre has been completed successfully with the close coordination of the traffic police for smooth movement of traffic during the construction," Metro Railway authorities stated. The construction of these three diaphragm walls at the approach tunnel portion of Michaelnagar station was very challenging at the busy intersection of National Highway, according to Metro authorities.
Recently, the construction of the Diaphragm Wall (DW-40) of the subway connecting Jai Hind station to Netaji Subhash Chandra Bose International Airport terminal building was completed.
According to Metro Railway authorities, this completion has sorted out the hurdles in the execution of the Biman Bandar Metro project. The diaphragm wall case is 17.405 metre long with 4 metre width and 15 metre high. The work on the wall had started at 3 pm on May 2.