CBSE student ranks 1st, 3 from WBCHSE in top 10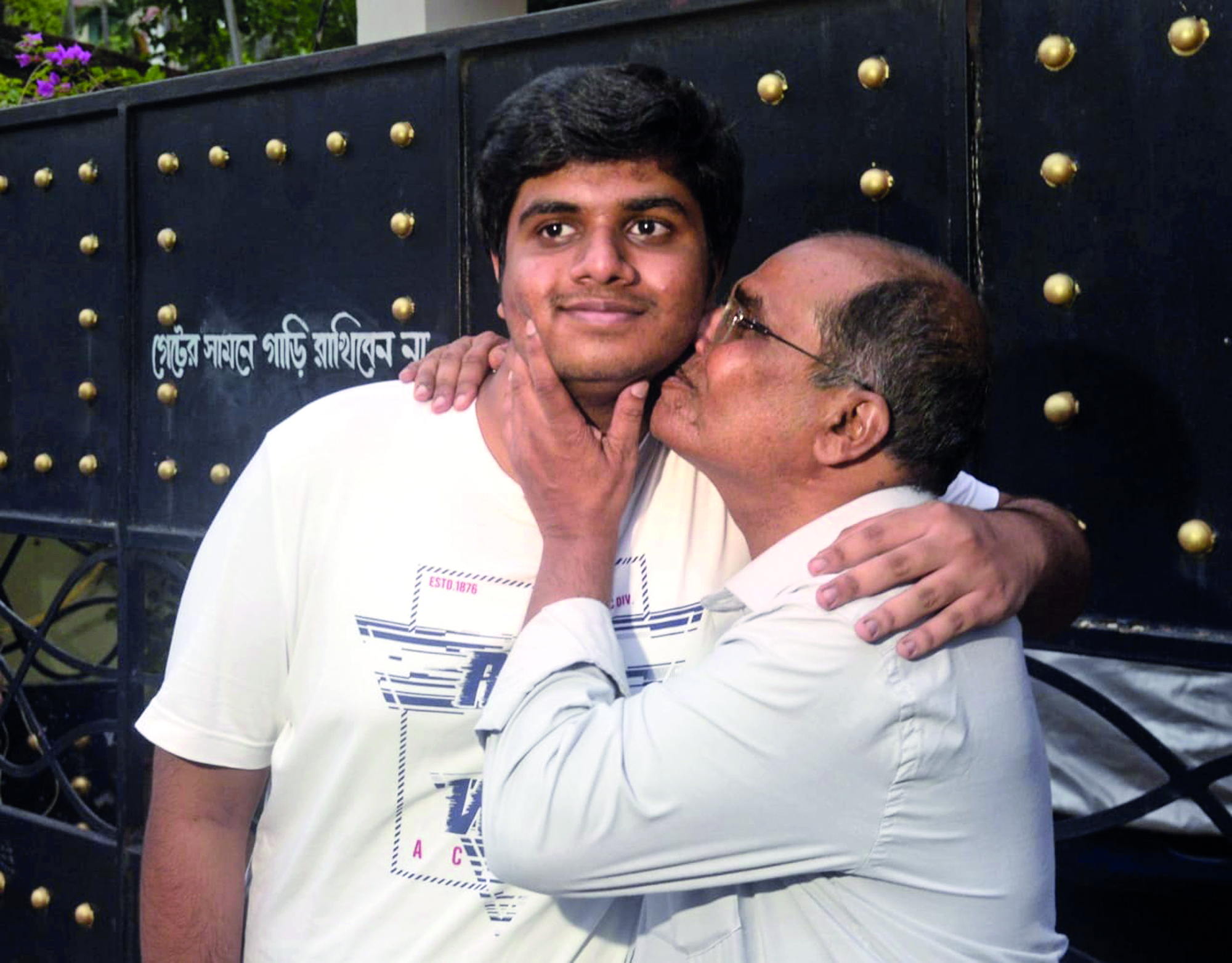 KOLKATA: When it comes to pass percentage and overall performance, students from the West Bengal Council of Higher Secondary Education (WBCHSE) fared well in West Bengal Joint Entrance Examination (WBJEE) 2023, whose results were announced on Friday. According to a tweet by the Chief Minister, 53 per cent of the total successful candidates are from WBCHSE.

However, in the list of top 10 rank holders, the Central Board of Secondary Education (CBSE) outshined WBCHSE and ISC. Six from CBSE made it to the top 10 while there were three from WBCHSE and one from ISC in the toppers' list. The first two positions were secured by students of Delhi Public School (DPS) Ruby Park, which is affiliated with CBSE. Md Sahil Akhtar secured the first position and Soham Das secured the second position. Sara Mukherjee of Bankura Banga Vidyalaya, which is affiliated with WBCHSE, stood third.
"Congratulations to the West Bengal Joint Entrance Examination 2023 toppers and successful candidates from West Bengal and all over the country. I am extremely happy that 53% of the total successful candidates are from the West Bengal Council of Higher Secondary Education. This year 27.5% of the successful candidates are women. Your excellent performance has made us proud. I congratulate the successful students, their proud parents and teachers," tweeted Chief Minister Mamata Banerjee.
"It gives me immense pleasure to share the news of the brilliant performance of our students in WBJEE 2023 with the top two positions being occupied by our students. Md. Sahil Akhtar of our school has secured the first rank followed by Soham Das in second position. This is a moment of great pride for Delhi Public School Ruby Park, Kolkata and we extend our congratulations to Sahil and Soham and their parents and teachers for their hard work," principal of Delhi Public School Ruby Park, Joyoti Chaudhuri, said.
Sahil, who ranked first, knew that he would make it to the top 10. However, little did he know that he would secure the first position. He has been preparing for the examination for the past few months, dedicating 12 to 14 hours every day. He is inclined towards studying physics and computer science. Soham Das from Kolkata secured the 100 percentile.
Meanwhile, Sara has already got admitted to the Indian Institute of Science (IISc), Bangalore, her proud father said. She aims to study Computer Science at IIT Bombay. "If successful, well and good or else she has already taken admission in IISC Bangalore. The state also has good universities but her aim is to get into IIT Bombay," he said. According to her father, she is the state topper among girls in JEE Main 2023 with 99.942476 percentile.
The fourth rank was secured by Souhardya Dandapat of Midnapore Collegiate School which is affiliated to WBCHSE. Fifth rank was secured by Ayan Goswami of Hem Sheela Model School in Durgapur which is affiliated to CBSE; sixth by Aritra Ambudh Dutta of Narayana School Sodepur which is affiliated to CBSE, seventh by Kintan Saha of Maa Bharti Senior Secondary School in Kota affiliated to CBSE. The eighth position has been occupied by Sagnik Nandi of Bankura Zilla School affiliated with WBCHSE. Raktim Kundu from Kota stood ninth. Sriraj Chandra of Holy Angels School in Katwa stood tenth.