'Bridge linking New Town and Sector V to cut down travel time'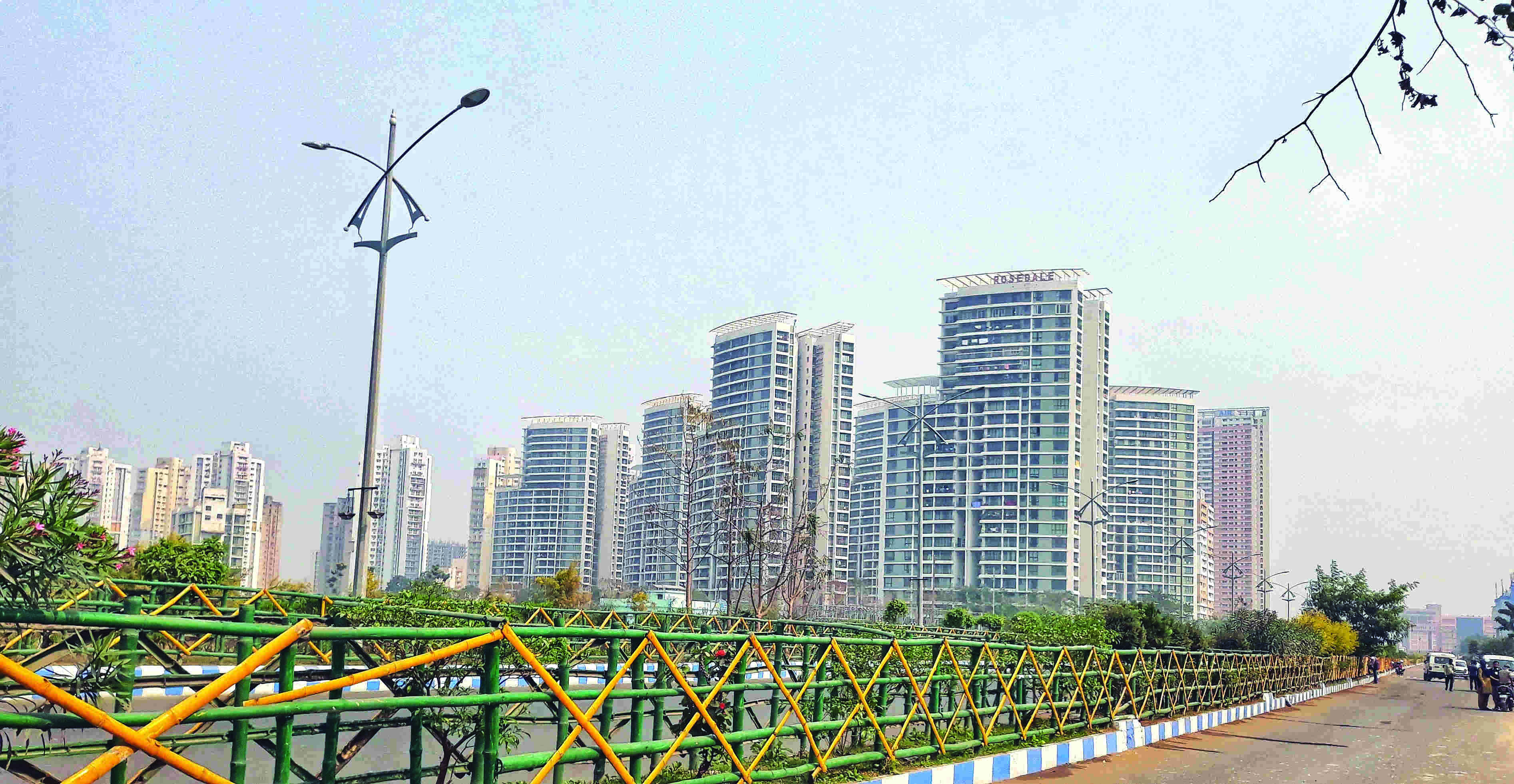 kolkata: The newly-constructed bridge in New Town connecting Sector V is highly appreciated by the citizens as it would help them avoid the traffic congestion along the Biswa Bangla Sarani.

However, a section of people said that besides the bridge the authority should have taken measures for the stretch between Mahiabathan Bus Terminus and the Barokapat Crossing which is only a two lane road.
According to citizens of New Town, the newly-constructed bridge will help them reach sector V quicker. Moreover, they will not have to use the old iron made bridge commonly known as lohapool which lies under the bridge. As the iron bridge is quite old, it is very risky to drive cars on it.
Anindya Bhadra, a resident of AB Block in Action Area I in New Town said: "I appreciate the move by the administration to construct the bridge but steps should have taken to sort out the congestion issues from Barokapat to the Mahisbathan Bus Terminus. Usually I travel along the Biswa Bangla Sarani but recently I was going to the office through the Barokapat Crossing. But I had to return and avail the usual road because at the school time, traffic congestion is unbearable in front of the school. I waited for quite a long time and had to turn my car."
Another resident of New Town from Action Area II said: "Besides precautionary measures need to be taken, civic administration and police should think about the chances of accidents after the traffic volume increases. Speed breakers should be installed before the approach roads of the bridge on both flank to reduce speed of vehicles while descending. Also strict police vigil is needed especially at night."
However, police claimed that all necessary steps will be taken soon.
Deputy Commissioner (Traffic), of Bidhannagar Police, Indira Mukherjee said: "We are going to study the situation throughout the day especially at night to ascertain that at which time the traffic volume is increasing. As only a day has passed after the inauguration, we need to wait for sometime to understand the situation. At present our focus is more on doing a traffic diversion based on awareness. Let the traffic volume increase a bit. Necessary arrangement will be done in front of the school as it was done in front of other schools across the Bidhannagar Police jurisdiction."