BJP trying to replicate Manipur-like situation in Bengal, says Mamata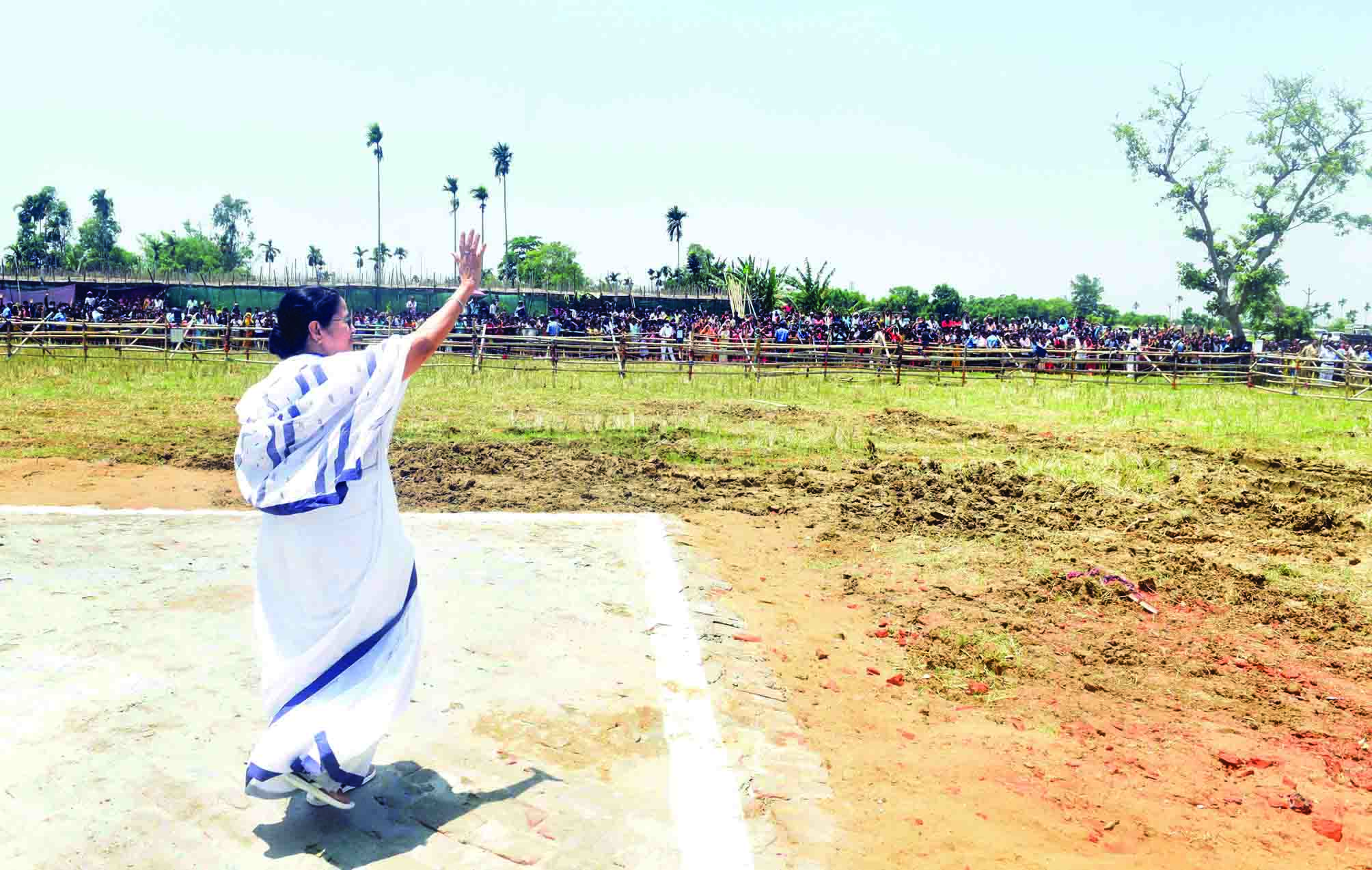 Kolkata: Bengal Chief Minister Mamata Banerjee on Saturday once again attacked the BJP-led Centre alleging that the ruling party at the Centre was trying to replicate Manipur-like situation in Bengal by planning to orchestrate ethnic riots. She also warned that those trying to fuel ethnic riots in the state will not be spared.

"The BJP was behind ethnic violence in Manipur. They are trying to replicate similar riots between communities in Bengal. They want to create a situation wherein Adivasis will fight Kurmis so that Army can be called in and the military will have shoot-at-sight orders. People are bleeding in Manipur while some people are doing 'nacha gana' (singing and dancing). In this type of situation, people stand by their side for the cause of humanity but nobody went there," Banerjee said hitting out at the BJP. She was speaking at her party 'Adhivesan' in Salboni.
Earlier this month, ethnic violence broke out between Meiteis and Kukis in the north-eastern state of Manipur leading to curfews. Banerjee also said that she wants to go to Manipur but she would not be given permission to visit the troubled areas.
"You can see how BJP creates Hindu-Muslim riots. The Central government has asked me why I haven't instituted a task force for the NRC exercise in Bengal. I want to assure you that I will not let NRC take place in our state. BJP should remember that during riots, your house will also burn," Banerjee said.
She also condemned the attack on state minister Birbaha Hansda's vehicle. She said the BJP activists were behind the incident that took place on Friday and there were no members of the Kurmi community. Hansda's vehicle, which was part of TMC national general secretary Abhishek Banerjee's convoy, was damaged after being hit with stones in the tribal-dominated district. "I condemn yesterday's violence. I don't believe Kurmis were behind the attack. BJP workers disguised as members of the Kurmi community were behind it," she said. She was addressing a rally organised by her party under 'Trinamool-e-naba-jowar' campaign.
Speaking on the development projects in the region, the Chief Minister said a huge industry will be set up on the excess land which the Jindal Group will return to the state government. The new industry will create massive employment opportunities. "I inaugurated Jindal's factory in Salboni. There is excess land which is unused and will be returned to the state government. We will set up an industry there," Banerjee stated. Stating how development projects changed the scenario in Jangalmahal, Banerjee said: "There was a time when Jangalmahal was synonymous with violence and bloodshed. Today, students are availing Kanyashree, SCs are getting Shikhashree, minorities are availing of Aikyashree, OBCs, meanwhile, are getting Medhashree."
Alleging that the opposition parties are maligning Trinamool, she said: "BJP and CPI(M) are making false claims regarding Trinamool Congress. I want to remind my CPI(M) comrades that let alone Bengal, even if you just consider Medinipur, the people can list several instances of violence that you have perpetrated here under your government. They are busy maligning Bengal. Let us remind the Raam-Baam-Shyam, that even if someone gets a score of 90, we can increase 1-2 marks to make it 92. However, if you score 0, how can I give you 90?" Banerjee asked.