20 held for violence during stir in Bondel Gate, Picnic Garden areas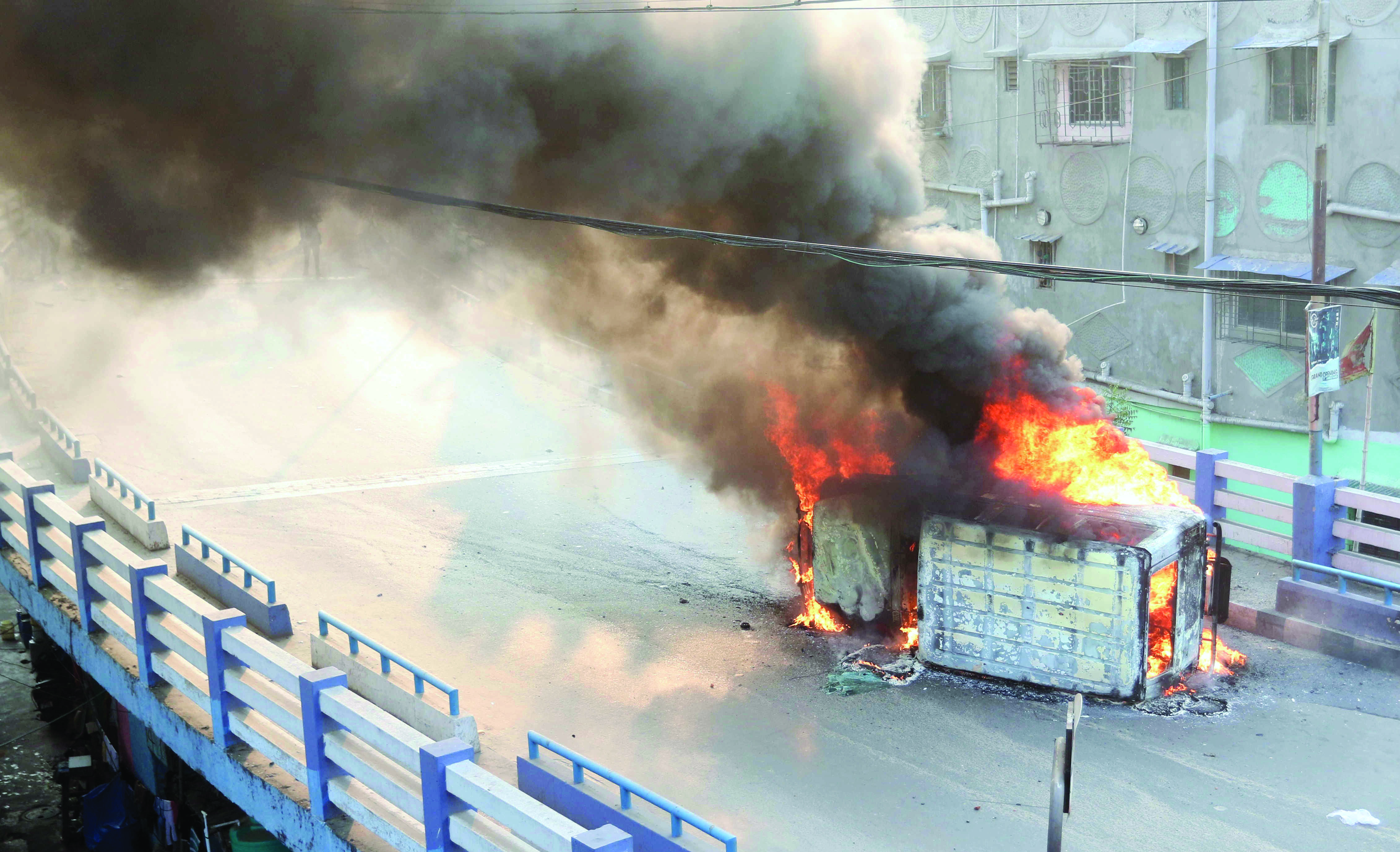 kolkata: After protesters vandalised several vehicles in the Bondel Gate and Picnic Garden areas alleging delay in police action to find an 8-year-old missing girl whose body was later recovered wrapped in a sack from a flat in Tiljala, police have arrested at least 20 people in connection with the violence.

The arrests were made during the raid throughout Monday night. The accused persons were produced in Alipore court and have been remanded to police custody till April 1. They have been booked for disturbing peace, assaulting police personnel, damaging government property along with several other charges.
The tension started since Sunday night when local people started agitating in front of the Tiljala Police Station. It had been alleged that stones were pelted at the cops due to which two police personnel suffered injuries. Later, a large contingent of the police force resorted to a mild lathi charge to disperse the violent mob.
On Monday morning, again local residents started agitating. This time they put up a blockade on the railway track in the Bondel Gate area around 2:30 pm.
Another group of protesters in the Picnic Garden area, adjacent to Bondel Gate Bridge, vandalised the car of the Officer in-Charge and set it on fire. Another motorcycle was set on fire as well. These apart, about three other police vans were vandalised by the violent mob. It had been alleged that the accused persons had also damaged the CCTV cameras in the area. Due to heavy resistance, police had to back off initially. Later, a large contingent of police force, including the Rapid Action Force (RAF) resorted to lathi charge and brought the situation under control. Senior Kolkata Police officials were seen firing tear gas shells at the mob.